Pedals of a Feather Flock Together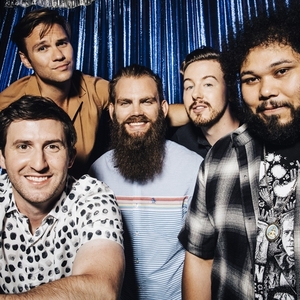 Dance Gavin Dance, a very cool rock band, has made many songs that utitlized very cool pedals and guitar gear and rigs. On their new Artificial Selection album they also were using pedals on there. But how can you sound like DGD at home using pedals, gear and rigs? Using their stuff would cost alot of money and be a very expensive thing to do, however using this guide you can play like them on a budget!
Pedal Papas

As seen in this video, guitarist WIll Swan and bassist Tim Feerick use very big pedalboards with many pedals on there which could cost as much as $900-1000 for the whole thing, which is alot of money for the people on a budget. Will uses the Boss SY-300 for his synth sounds, a Digitech Whammy for the up-down sound, a Wah Wah Crybaby pedal, a Strymon one, some Eventide pedals and another big black one which has a bunch of buttons for doing stuff.



Tim Feerick uses many pedals also, such as the ones in the video like a Boss TU-3 tuner, a Sadowsky Bass Pre-amp, a Tech 21 Bass Amp Driver DI, a Microtubes b3k Bass Overdrive, a Yellow Boss Bass Overdrive, some compressors and other stuff too!



But the sad truth is that these guitars and pedals are very, very expensive and cost too much for the guitarist on a budget.  So what can you do?
Get a guitar (or bass)
If you are just starting out, a guitar and bass are basically the same instrument. All guitars sound the same, so you might as well get the cheapest one on Amazon. How about the Davison Black Guitar?








It's a very cool guitar to get the Will Swan type of tones. If you don't like it or don't want to play guitar, you can just tune the strings down to create the bass sounds like Tim from the DGD band.
Heavy Pedal
Next on the chopping block is the pedals. These can be so expensive, but it's quite easy to achieve the DGD type of sound using pedals on a budget. Why not try a multi-effects unit which contains many sounds in the box?
I reccomend the Ammoon pockrock pedal 
Just plug it in. it has many sounds in the box, which can be used to achieve a DGD tone and are not different from the pedals that the men in the band paid so much for. Also, this pedal has a drum machine in there so you can fire the drummer because this will just play the drum sounds for you.
Conclusion
Sounding like Dance Gavin Dance is not an easy task to achieve, but using this guide it just became a lot easier.